Honorary SAIW Lifetime Member – Professor Tony Paterson
A LIFETIME OF WELDING EXCELLENCE HONOURED BY SAIW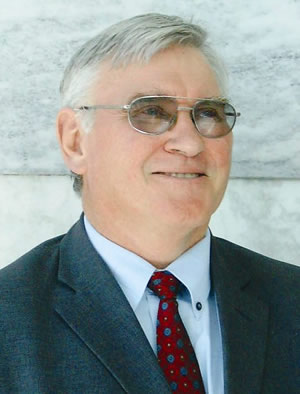 Reflecting on Milestones, Mentorship, and the Future of Welding in South Africa
In the vibrant world of welding and metallurgy, South Africa boasts an icon whose contributions have left an indelible mark on the industry. Professor Tony Paterson, a seasoned welding expert, was recently recognised with the prestigious SAIW Honorary Life Member Award. His journey is a testament to dedication, innovation, and a relentless pursuit of excellence. In an exclusive interview, Professor Paterson shared his thoughts on key milestones, impactful mentorship, the future of welding in South Africa, and more.
Transformations in welding
During his remarkable career, Professor Paterson has witnessed a series of significant changes in the welding industry. He observes that welding is an enabling technology that allows the creation of complex structures from basic components. What outsiders may perceive as homogenous and isotropic welding, Professor Paterson knows to be heterogeneous and anisotropic when viewed internally. As stronger materials were developed and applied, it became evident that precise welded fabrication management and control were essential. This realisation culminated in the ISO 3834 quality control approach, highlighting the dynamic nature of welding's evolution.
Proud moments and accomplishments
Professor Paterson's journey is dotted with milestones that ultimately led to his recognition as an SAIW Honorary Life Member. His work in developing welding guidelines for aluminium exposed less than favourable practices in steel welding, leading to a comprehensive understanding of welding challenges. As a result he was awarded the SAIW Gold Medal for his significant contributions to improving aluminium welding. Additionally, his boundary-spanning role as a Welding Engineer, bridging structural engineers and fabricators, was recognized. Professor Paterson's pride and accomplishment are rooted in his enduring quest for knowledge and improvement.
Impactful mentorship
Professor Paterson's influence extends beyond his technical expertise. He emphasizes the importance of technology diffusion through understanding, rather than mere technology transfer. His post-retirement role as the SAIW Professor of Welded Fabrication at Wits University allowed him to mentor researchers and share knowledge with postgraduate students, ensuring the next generation of welding professionals is well-equipped.
Promising developments in welding
Professor Paterson identifies systematic quality monitoring and control as the most critical development in welding today. The increasing complexity of materials, coupled with global sourcing variations, necessitates a sophisticated approach to achieve the potential of welding as an enabling technology. While anyone can purchase a welding machine, becoming a skilled welder requires more than a simple acquisition. South African welding is set apart by its pride in workmanship, emphasizing both precision and production focus. In his vision, welding will continue to offer diverse opportunities for men and women alike, contributing to the country's industrial growth.
Challenges and strategies
Reflecting on a challenge in his career, Professor Paterson underscores the need to manage uncertainty effectively. He highlights that there are only four to seven key aspects for progress, and identifying and managing these variables is crucial. He differentiates between data and information, advocating for the collation of relevant data to create valuable information. In a world flooded with data, this distinction is more critical than ever. Professor Paterson's approach is one of working backwards from desired outcomes, identifying significant variables, and obtaining relevant data to achieve objectives.
Inspiring projects in South African welding
As a proponent of recognising industrial welding research and development, Professor Paterson believes that the SAIW should extend its support to such endeavours. Although the SAIW has facilitated training for Welding Engineers in collaboration with universities, there is currently no formal recognition for research. Recent government legislation promotes industry research projects, and Professor Paterson encourages curious welding personnel to tackle relevant projects of interest to their employers. This not only adds value to their careers but also benefits the industry as a whole.
Professor Tony Paterson's journey through the welding industry is a testament to his unwavering commitment to excellence, knowledge sharing, and continuous improvement. His invaluable insights into the transformation of welding, mentorship, and the future of the industry in South Africa serve as a guiding light for aspiring welders and researchers. With his illustrious career and recent accolade, Professor Paterson remains a stalwart of the South African welding community, paving the way for a brighter future in this vital sector.