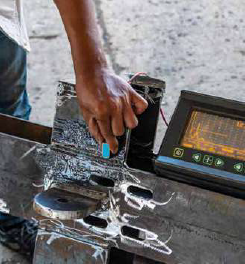 ISO 3834 and ISO 14731
ABOUT THE COURSE
Manufacturing processes such as fusion welding are widely used to produce many products, and for some companies, these are the key production features.
Products may range from simple to complex. Examples include pressure vessels, domestic and agricultural equipment, cranes, bridges, transport vehicles and other items. These processes exert a profound influence on the cost of manufacture and on the quality of the product.
It is therefore important to ensure that these  processes are carried out in the most effective way and that appropriate control is exercised over all aspects of the operation.
The ISO 3834 Quality Management  system will be consulted to clearly define all the welding related aspects and how to manage them on a day to day basis.
The course is aimed at assisting those in the Welding Coordination teams to implement and manage ISO 3834 as well as to familiarise them with their roles as stated in the ISO 14731 Standard.
Course Duration
1 Day
Course Schedule
* Contact elizabeth.shole@saiw.co.za who will put you on the waiting list. As soon as there are five prospective students, a course will be scheduled. 
No exam. You will receive a certificate of attendance.
Download Weld Quality Management and Welding Coordination Training Details