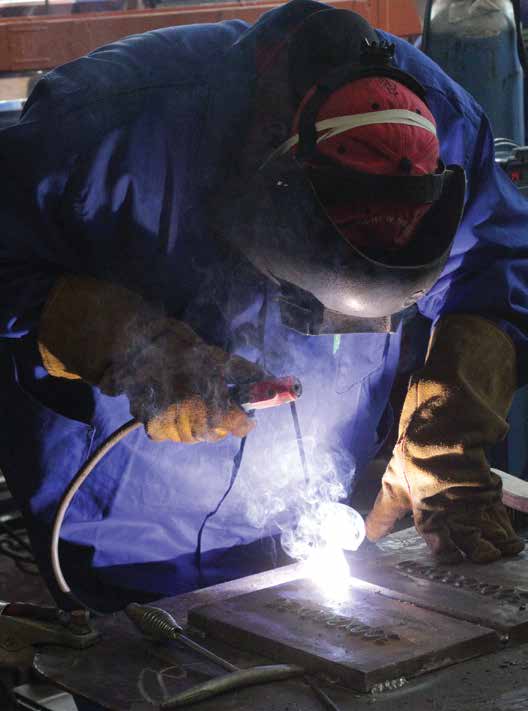 The Practical Welder Training course is tailored around the needs of the student. The training will be geared to meet the needs of the student welder, whether the student is a beginner welder or a skilled welder, who just needs to improve his technique in a particular area.
Practical welder training can be booked in blocks of a week to address the particular areas where the student requires training.
Training can be provided for practical welding with the following welding processes:
SMAW / MMA – Stick welding
GMAW / MIG / MAG – CO2 welding
GTAW / TIG welding – Argon welding
FCAW – Flux cored welding
SAW – Submerged arc welding
The SAIW assists companies to produce high quality welds and increase productivity through training by highly skilled instructors. Courses can be developed to suit company or individual requirements at the SAIW Practical Training School, which can accommodate up to 40 candidates.
Training can be undertaken for welding in all positions. At the end of the training period, a welder qualification in accordance with any of the fabrication standards (e.g. ASME IX, AWS D1.1, ISO 9606) can be undertaken and issued on a successful result.
Email : prac.weld@saiw.co.za