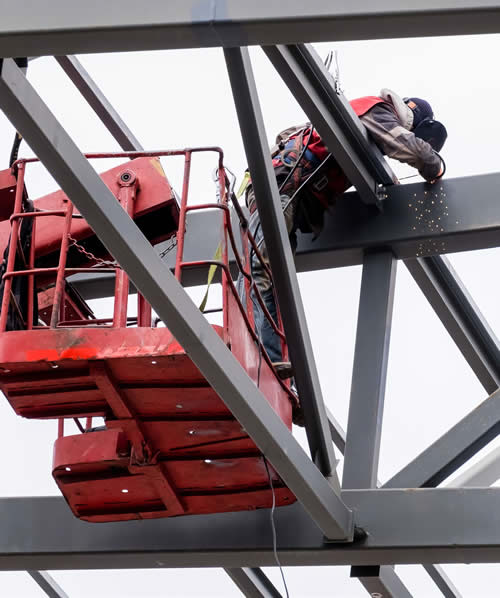 COURSE INFORMATION
AWS D1.1 code is widely used both internationally and locally for managing welding quality in structural steel constructions and buildings, bridges, draglines, oil production platforms, mining headgear, shaft steelwork, earthmoving and mining equipment, as well as power station structures.
Successful candidates will be able to use and interpret the code with regards to:
Pre-qualified welding procedures
Qualification of welders and welding procedures
Allowable materials
Fabrication requirements
Inspection and tests
Marking and reports
The Course is intended to focus on the fabrication and inspection requirements of the code.
It is not intended to cover design aspects.
Entry Requirements
Personnel involved in the fabrication of steel structures including inspection, quality control and fabrication should attend this course. Engineering personnel wishing to improve their understanding of inspection and quality control during fabrication of steel structures are also encouraged to attend this course.
Course Outline
This course provides an understanding of this welding fabrication code and covers the following aspects of the 2015 version of the code:
Section 1 – General requirements related to welded steel structures
Section 3 – Pre-qualified welding procedures
Section 4 – Welding procedure and performance qualification
Section 5 – Fabrication requirements
Section 6 – Inspection requirements
Practical exercises in the use of the code
Course Duration
3 days
Course Schedule
Pricing ( Including VAT)
Corporate Member – R10,400
Non-Corporate Members – R11,300

CPD credits available for this course
Download AWS D1.1 – Steel Structure Training Details Download Course Application Form