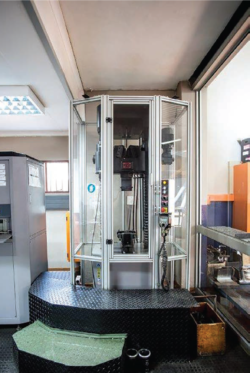 SAIW Materials Testing Laboratory is a lab that conducts both Non-destructive and Destructive testing.
The facility is fully equipped to perform mechanical and non-destructive testing and weld samples, either welded in the welding school or to assess welder performance or procedure qualification. The material testing laboratory supports the consulting services offered by SAIW.
Includes:
Welding procedure and welder performance qualification
Failure analysis/weld analysis
Troubleshooting welding problems
Welding Coordinator
Implementing new welding technologies in industry
Welding consumable testing
Post weld heat treatment simulations
Technical Information and Support
SAIW Materials's Testing Laboratory is ISO 17025 Accredited for testing :
Other Non-accredited tests:
The SAIW material testing laboratory, laboratory number T0693, is accredited by SANAS to comply with ISO 17025.
The SAIW material testing laboratory is managed by a team of qualified and experienced metallurgists.
For more information, please contact administrator on mat.lab@saiw.co.za or 011 298 2104