Your ISO 3834 Certification is Safe with Us!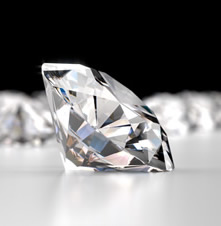 SAIW Certification wishes to reassure its clients that despite a wave of irresponsible email marketing doing the rounds…your ISO 3834 Certification remains intact and no renewal or re-application is required unless otherwise stated by SAIW Certification your certification body.
It has come to our attention that certain ISO Certification providers in the market that were recently SANAS accredited are spreading misinformation about the urgent need for our registered clients to renew their ISO 3834 certification.
SAIW Certification received its first ISO 3834 accreditation in 2008 through the International Institute of Welding (IIW) and is home to more than a century of collective wisdom and experience. As such, we are extremely concerned about current irresponsible messaging to the market which can only be seen as designed to induce 'panic buying'.
Fully compliant
The bottomline is that all our ISO 3834 clients remain fully compliant with the current ISO3834 standard for the full 12 months since their last audit. current and imminent audits to ISO3834:2005 are still valid. All scheduled audits conducted after April 2023 will be to the ISO 3834: 2021 version. Our current audits are to the requirements of ISO 3834: 2021 and include the changes as per ISO 3834: 2021.
There has been no fundamental change to the ISO3834 standard but rather minor adjustments to the phrasing of certain parts of the document. These newer paragraphs contain requirements that already formed part of the SAIW Certification that you received at your last audit.
Companies therefore do not have to panic or undergo a new ISO 3834 audit as they fully comply with current ISO 3834 requirements and there is also no need for clients to reprint their current certificates.
An unbiased, objective and highly experienced partner
As the only ISO 3834 certification body recognised by the International Institute of Welding (IIW) as an Authorised Nominated Body for Company Certification (ANBCC) in South Africa, we take this type of market misinformation very seriously. Given our role as the custodian of ISO 3834 certification in South Africa, we remain 100% committed to being an unbiased, objective and balanced partner of choice for our clients' ISO 3834 requirements.
Another of our key strengths is that as a not-for-profit entity we have always been founded on the principle of "by the industry and for the industry". In stark contrast to other outlets that are focused on revenue generation; SAIW Certification's main goal is to uplift South Africa's welding capabilities and champion the skill of welding by upholding and uplifting standards in the manufacturing and industrial sectors.
SAIW Certification is also able to draw from the collective training and technical expertise of the broader Southern African Institute of Welding in which we operate, and which has been in existence since 1948 as a founder member of the International Institute of Welding (IIW) and specialises in a variety of welding and NDT related services.
Easing the financial burden of ISO3834 certification
To assist our clients to maintain their ISO 3834 Certification requirements we have instituted several market-related, payment plans to ease the financial burden companies face when keeping up with the annual requirements of ISO 3834 certification.
Overall, we are committed to upholding ISO3834 standards in South Africa and welcome your feedback or any questions you might have.
Please contact  renier.mostert@saiw.co.za for more information and we'd be happy to assist.