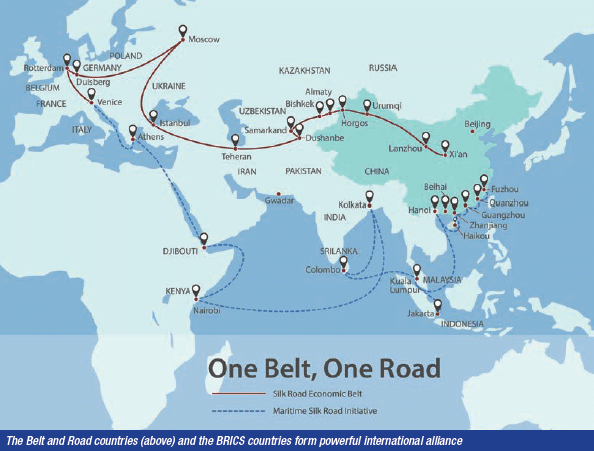 South Africa Now Part of Important International Welding Alliance
08 August 2017
South Africa, through the SAIW, is now part of a powerful international welding alliance – The International Alliance for Skills Development Belt and Road including BRICS (IASDBR) – which aims at incorporating all the countries in this region in a cooperative initiative to provide welding training to the youth.
"The training will align with the International Institute of Welding (IIW) standards and will help to boost employment in the welding industry throughout the alliance countries," says Etienne Nell SAIW new business manager.
He adds that throughout the world welding is an excellent career choice for young people even in more challenging economic conditions. "With so many powerful countries pulling together the opportunities for young people to develop a job-providing skill will grow exponentially," he says.
South Africa became a member of the alliance when Nell signed the agreement on behalf of the SAIW at the opening ceremony of the ARC Cup, which was held recently in Shanghai, China.
Belt and Road Initiative
The Silk Road Economic Belt and the 21st-century Maritime Silk Road, also known as the Belt and Road Initiative (BRI) is a development strategy proposed by Chinese President Xi Jinping that focuses on connectivity and cooperation
between Eurasian countries, primarily the People's Republic of China, the land-based "Silk Road Economic Belt" (SREB) and the oceangoing "Maritime Silk Road" (MSR).
BRICS
BRICS is the acronym for an association of five major emerging national economies: Brazil, Russia, India, China and South Africa. Originally the first four were grouped as "BRIC" before the induction of South Africa in 2010. The BRICS members are all leading developing or newly industrialized countries, but they are distinguished by their large, sometimes fast-growing economies and significant influence on regional affairs; all five are G-20 members.