SAIW BURSARY WINNER 2023 – Douglas Nkuna
A Passion for Knowledge Powers a Budding Career in Welding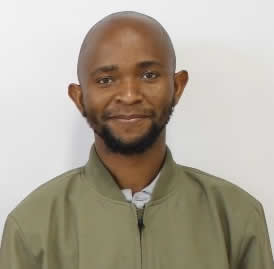 Douglas Nkuna recently achieved a remarkable milestone by winning one of three prestigious SAIW Level 1 Inspectors bursaries. With a strong commitment to excellence and a profound dedication to the field of welding inspection Douglas's achievement stands as a testament to his exceptional skills and unwavering pursuit of knowledge.
Read more about his incredible journey here:
Q. Please provide some background on where you come from, your school and tertiary education?
A. I come from a small village called Mashonamini in the Mpumalanga province, South Africa. In the year 2014, I proudly earned my matriculation from Madzuma High School, achieving commendable scores of 77% in Physical Sciences, 79% in Xitsonga, 81% in Mathematics, and 82% in Life Orientation. My academic journey has been marked by notable achievements. In 2012, I garnered recognition as the top candidate in Mathematics and Physical Sciences, earning a prestigious award from the esteemed Penreach Academy.
In 2014, I further solidified my academic prowess by securing a fifth position in our circuit (Mkhuhlu) with an impressive 73.5% average in our mid-term results. In pursuit of higher education, I ventured to the University of Johannesburg in 2015, where I embarked on a journey to study Metallurgical Engineering. My commitment and dedication bore fruit as I completed my degree in 2019, marked by remarkable distinctions in six modules.
During my tenure as a university student, particularly in the years 2016 and 2017, I served as a tutor at the University of Johannesburg's Robin Crest Male residence. In this role, I provided valuable aid to fellow students in Engineering Mathematics and Metallurgical Chemistry, further enhancing my passion for the field of Metallurgical Engineering.
Q. What are some of the biggest challenges that you have faced during your life so far and how have you overcome these?
A. Achieving my grade twelve and university graduation milestones without the support of someone who had always been there for me presented one of the most formidable challenges I've faced. In 2007, I tragically lost my cherished Aunt, who had played a maternal role in my life.
For years, I carried the weight of this loss in silence, unable to share my grief with anyone. This emotional burden had a profound and multifaceted impact on me, the extent of which I couldn't even begin to quantify. Thankfully, with the guidance and support of my elders and teachers, I eventually found the strength to rebound and come to terms with the difficult circumstances I was facing.
Experiencing failure for the first time can be an incredibly daunting experience, especially for someone who has never encountered it before. During my final year, in the first semester, I faced a significant challenge when I failed a module. I made every effort to succeed, but unfortunately, I was unable to overcome it due to some personal challenges I was going through. Through determination, dedication, and seeking guidance for my challenges, I eventually managed to pass the module in the second semester.
The situation became even more challenging after I graduated, as I found myself unable to secure employment to take care of my family - a circumstance that many young individuals are currently facing. Considering all these difficulties, you can imagine the weight I was carrying on my shoulders.
Q. What would you say are the biggest i. work and ii. life lessons you have learnt thus far in your life or even a quote or saying that sums up your approach to life?
A. "Remember the two benefits of failure. First, if you do fail, you learn what doesn't work; and second, the failure allows you to try a new approach." ~ Roger von Oech
Q. How do you hope to take your career to even greater heights once you have achieved your SAIW qualification - what are your plans for the future?
A. At present, I am deeply engaged in pursuing my master's degree in engineering with a specialized focus on friction stir welding. This program promises to yield significant benefits across my academic area and professional endeavours. As I look ahead, I aspire to prove myself as an accomplished international welding engineer, a milestone that would be a significant success in my career.