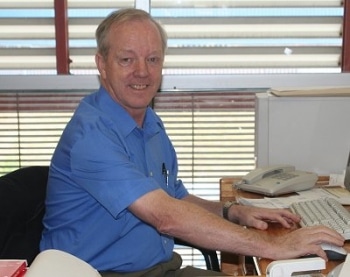 SANS 347 will boost SAIW Certification Scheme
23 August 2010
The Southern African Institute of Welding (SAIW) Certification's Welding Fabricators Certification Scheme, which accredits welding fabricators to the SANS 3834 standard will be boosted by the fact that SANS 347:2010, which is due to be published later this year, affirms that fabricators who design and construct Pressure Equipment (PE) in South Africa to the ASME code, will, inter alia, require SANS 3834 accreditation. This is according to SAIW Certification's John McLeish.
We have marketed the Welder fabrication Certification scheme successfully on the basis that it gives fabricators an internationally recognised quality stamp both locally and abroad, says McLeish. However, SANS 347:2010, which deals with the categorisation and conformity assessment criteria for all PE, confirms that SANS 3834 accreditation for the PE industry is obligatory.
McLeish says that this can only be a positive thing for PE fabricators as SANS 3834 accreditation is proving to be a major marketing tool for many of the fabricators who have achieved it through the SAIW
If the numbers are anything to go by then this claim is certainly vindicated. Since its inception just over three years ago, the SAIW has accredited twenty fabricators, which, relative to many other leading welding nations, is remarkable according to McLeish.
Many of the local certified companies include some of the biggest names in the industry like Stainless Fabricators, Babcock Fabrication, GEA Aircooled Systems, DB Thermal, Group 5 Oil and Gas, Steinmuller Africa, Steinmuller Engineering Services, GRW Engineering and many others.
SAIW executive director Jim Guild says it's not surprising that there are so many well-known and established fabricators. These companies have invested years of effort to establish systems and procedures. They are outstanding organisations and fully deserve the international recognition afforded them through this certification, says Guild.
He adds, however, that the list contains many much smaller companies and that certification is not for the bigger companies only. Less well-known names find that certification to the ISO 3834 standard is readily achievable and that the benefits are equally powerful for them, he says.
McLeish says that all of the companies that have been assessed have, almost without exception, commented positively about the process, and have found that the assessors have been able to add value. This is one of the major factors which will ensure the continued success of the certification system, he says.
McLeish emphasises that end users can no longer be expected to purchase lower quality products simply because they come from local suppliers and can now specify ISO 3834 certification as a condition of purchase.
Guild concurs: The scheme elevates the standards of the entire local industry making us more competitive with foreign competition. There is no doubt that international project managers involved in projects in South Africa will take cognisance of local companies with ISO 3834 certification to the clear benefit of these companies, he says.
The SAIW is the first institute outside of Europe to be accredited for company certification by the European Federation for Welding and Cutting (EWF), or the International Institute of Welding (IIW).
All those interested in certification are urged to contact Sean Blake at the SAIW on +27 11 298 2100.