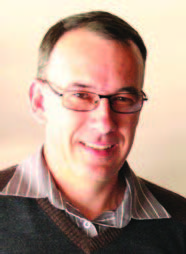 Message from Sean Blake
We find ourselves at the end of a year characterised by political and economic uncertainty. The steel manufacturing and fabrication industries are in difficult territory and many jobs are being lost in those sectors. But we must remain positive and our activities this year clearly indicate that we are.
During October at the 69th SAIW Annual Dinner we recognised achievements in the industry and we congratulate SAIW gold Medal winner Willie Rankin and the other award winners (see inside). Thanks to Afrox for their contribution over the years and congratulations on their 90th Anniversary.
We introduced the IIW International Welding Inspector programme at the Basic level which replaced the SAIW Welding Inspector Level 1 programme. The programme has been well received and continues to make a positive impact.
Six SAIW Foundation students completed the 40-week International Welder programme in partnership with ArcelorMittal where they are now going to enter an apprenticeship programme.
Welding skills development is key in South Africa and SAIW continues to play a pivotal role in this regard. This year we assisted WorldSkills SA to organise its welding competition in Durban which Phillipus Terblanche won. We also sent a group to participate in the Arc Cup in Shanghai and Samukelo Mbabani won Gold in the student category. Certainly efforts to be positive about!
We continue to work with the Department of Higher Education in implementing the QCTO Welder curriculum in TVET colleges and we believe that this will make a positive impact on industry  in the long term.
The SAIW Certification ISO 3834 Manufacturer Certification Scheme continues to grow from strength to strength. There are now more than 150 companies certified on the scheme! Well done to the team and all the certified companies.
SAIW has acquired the assets of NASA Cape Town, which will assist us to offer additional courses and services at our Cape Town facility next year. We also welcome Ben Buys to the staff of SAIW. He will be facilitating the NDT courses in Cape Town.
I would like to thank everyone who made a contribution to SAIW this year. To our board members and industry supporters, without your support SAIW would not be the strong organisation that it is.
A special word of thanks to SAIW staff who have worked so hard to make a success of 2017.
In 2018, the SAIW will celebrate its 70th anniversary and I look forward to celebrating this milestone with all of you and the industry at large.
I wish you all a peaceful and happy festive season and look forward to an even better 2018!
Sean Blake