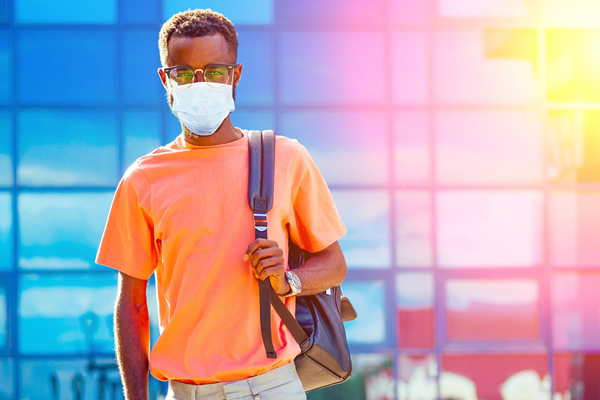 Launch of Modularised Approach + New Flexible Payment Options
FREQUENTLY ASKED QUESTIONS
Q : WHAT HAS CHANGED/IS DIFFERENT/NEW ABOUT THE SAIW?
A : It's a brand new day for the SAIW (!) and we are excited about the prospect of servicing our members and students even better than before with flexible, customised courses and career solutions. For that reason we have introduced the concept of 'modularised courses' what this equates to is a more accessible learning and a wider variety of training course payment options.
Please note. Our course content has not changed but rather the timeframe over which students can undertake those courses underpinned by more flexible payment options available to pay for the courses.
Q : WHY ARE WE DOING THIS?
A : Our management team visited many members and clients during the first three months of the year and found that companies' needs have changed. A number of them have had to reduce their staff numbers/retrenched because of the financial crisis and it is now exceedingly difficult to release employees for long periods of training. We also know that individual students who were previously under financial pressure are now under more pressure than ever before. Time and money for training are therefore very scarce and we have adapted to meet that new reality as opposed to insisting students fit in with our existing set approach to course structure and delivery.
Q: HOW ARE WE DOING THIS?
A: The SAIW has introduced what we're calling 'modularised' courses. The idea is to offer flexibility for attendance and payment of courses and a hybrid model of being able to access course material both offsite (online theory – where possible) and on-site (practical). This will give employers the flexibility to train people when their workload allows. The student can complete course modules when finances/workload in their place of work allows. In the future, this approach will include flexible completion of course modules as well as after-hour virtual online sessions accompanied by physical in house or virtual sessions on Saturdays. Courses could for example now be completed over two years and modules will typically be one week after each module a class test will be written and the module can be 'banked'.
Q: ARE THERE BETTER/EASIER PAYMENT OPTIONS AVAILABLE?
In line with its aim of increased flexibility the SAIW now offers a wider variety of payment options. Importantly, the student registration portal is now tied into the online payment processing service Pay Fast system which ties into the Mobicred credit facility which allows us to offer long term payment options via a revolving credit service Mobicred.
Students will be required to register and apply for a particular course on the SAIW Student Management System located on saiw.co.za.
This will be followed by the physical checking of their application to confirm various acceptance requirements
They will then be emailed a quotation followed by payment using one of a variety of options including an immediate EFT, credit card or a longer-term Mobicred instalment plan.
This means that instead of the student having to save up R47 520, for example, to attend a Level 1 Inspectors Course, they could opt to do the first module at a cost of R11 880 and then split this payment into budget-friendly instalments and attend the first module as soon as the first instalment is paid.
Q: WHAT IS PAYFAST?
A: PayFast is an online payment processing service for South African merchants (in our case the SAIW) of all sizes. PayFast allows merchants to accept secure payments from online customers (e.g. students, member companies etc) by offering a variety of payment methods, including credit card, Instant EFT, Mobicred and debit card. A PayFast account can be activated within 24 hours and incurs no monthly or setup fees. PayFast is packaged with advanced security layers and fraud detection.
Read more here: https://support.payfast.co.za/portal/en/kb/articles/what-is-payfast
Q: WHAT IS MOBICRED?
A: Mobicred is a simple and convenient credit facility that allows you to safely shop online with our participating retailers. Your Mobicred account allows you to make one single monthly payment for all your purchases with a revolving credit limit - allowing you to spend whatever you re-pay.
Q: WILL WE BE OFFERING LIVE ONLINE COURSES/VIRTUAL TRAINING?
A: The COVID-19 lockdown last year also allowed SAIW to realise an opportunity to offer virtual training when course content allows. This has been well received by our members and students as a way of reducing travel, accommodation and related costs particularly for those from out of town. The SAIW is therefore in the process of redesigning course content (where possible) to also be offered digitally. One of the many benefits of this virtual approach is that it will allow employees to be at work and to attend online courses for those days that are theory-based. One day's training at the SAIW is normally from 08h30 to 15h00 and thus there would be some availability for the fabricator of someone attending virtually.
Q: HOW ARE WE IMPROVING OUR CUSTOMER SERVICE?
A: Every conversation we have with our students and members will be geared towards meeting their individual needs. We will do this by:
√   Suggesting course options that are relevant to you
√   Customising those options to suit real-world work and time commitments
√   Helping you work out the best possible payment plan and
√   Support you through your 'SAIW journey' both on-site and online.
We are also well aware that the needs and realities of each person attending our courses are different and will therefore tailor the training and career solutions we provide according to the SAIW's two distinct target markets:
√   Corporate Members/Companies/Commercial Entities
√   Students
*To read more about our new approach click here: https://bit.ly/34y5rhj.
**If you would prefer 'human interaction' please contact  info@saiw.co.za or call (011) 298 2100 and she can give you more detailed information on our new modularised courses and flexible payment options and advise on the courses that will allow you to achieve your career goals.