Industry News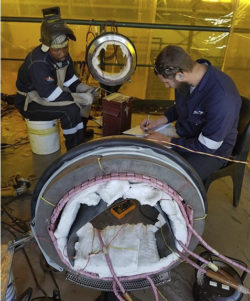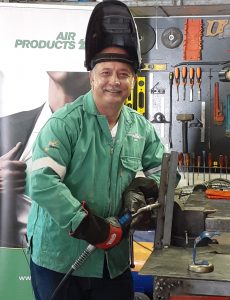 COVID CLOUDS METAL FABRICATIONS INDUSTRY
The Covid-19 pandemic has had a ripple effect on the metal fabrications industry, resulting in low investment, job losses and a decrease in opportunities and development, among other challenges, says structural, mechanical and welding engineering provider New Age Engineering Solutions operational director Nigel Pontac.
"The industry finds itself in a compressed market, with a huge mismatch between supply and demand for maintenance opportunities, capital projects and new industry development."
AIR PRODUCTS WELDING – FOCUS ON THE GAS METAL ARC WELDING (GMAW) PROCESS
Air Products prides on outstanding customer service, innovation and a secure supply of industrial gases, but more importantly, is the technical expertise provided to customers in terms of the application of the range of gases supplied.
The welding fabrication process takes place when two or more parts of material are fused together by using pressure, heat, or both. Creating a weldment (completed weld joint) requires specialised skills.
Welding Specialist, Sean Young, is known in the industry for his knowledge and expertise in terms of welding processes and available to assist distributors and customers with technical matters.