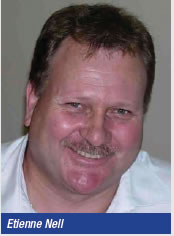 And more from Africa
SAIW's Etienne Nell says that the programme to start providing specialist support in Kampala, Uganda, is on track.
The original MOU that was recently signed between the company Solid Rock and Total Uganga agreed that the SAIW would provide specialist training and lecturing to welders in Uganda.
Nell says that this is an excellent initiative with huge possibilities for growth for both the SAIW and the welding industry in Uganda. He adds that training will start within the next few months.
"We originally pitched for this against Chinese companies and we were the preferred supplier as a result of our superior understanding of African welding markets and, of course, our knowledge and procedures, which are world class.