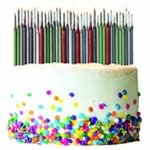 Time to Celebrate… …70th Annual Dinner a Sponsor's Dream
This year the SAIW is 70-years old and we celebrate one of the great success stories in South African industry.
What a journey it has been! Way back in 1948 the SAIW was founded and simultaneously became a founder member of the world's most important welding body, the International Institute of Welding (IIW).
The SAIW has been an Authorised National Body (ANB) of the IIW since 2003, offering the full range of IIW qualifications – Engineer, Technologist, Specialist, Practitioner, Welder and Inspector.
The SAIW is also accredited by the Quality Council for Trades and Occupations (QCTO) as per the South African National Artisan Welder programme that has recently been introduced. We believe that we are the first organisation to be accredited to this programme.
Also, SAIW training programmes and personnel certification programmes are recognised by the Department of Labour (DOL) for registration of certified Pressure Equipment Inspectors.
Our teaching staff, like our students, represent the full gamut of South African society and are dedicated to making a difference in South Africa by providing our youth and more experienced personnel in the industry an opportunity to get ahead in life.
SAIW President, Morris Maroga, adds that recently the SAIW became part of a powerful international welding alliance – The International Alliance for Skills Development Belt and Road including BRICS – which aims at incorporating all the countries in this region in a cooperative initiative to provide welding training to the youth. Some of the countries that will be working closely together in the alliance are: South Africa, China, Russia, India, Ukraine, Singapore, Philippines, Cameroon, Ghana, Nigeria and others.
In another initiative, together with the Nigerian Institute of Welding, the SAIW is building The Welding Federation of Africa (TWFA) to ensure the standards of welding are at globally accepted levels throughout the continent.
One of the SAIW's important initiatives was to create the SAIW Foundation in 2013. This is a public benefit organisation which provides training to disadvantaged individuals in a wide range of areas including welding and inspection, the training of trainers for welding and related technologies and more. In the first two years the SAIW Foundation had more than
10 graduates successfully complete internationally recognised programmes.
In short, over seventy years, the SAIW has become the foremost welding training and standards watchdog in Africa.
This is a cause for real celebration.
Click here for more information or Download the information.