APRIL 2020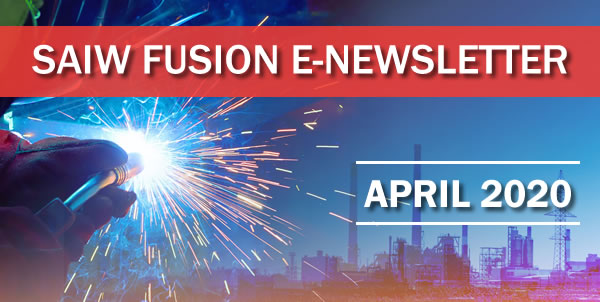 As we look to the easing of our extended hard lockdown SAIW has been re-evaluating its approach to training and communication to ensure an agile and relevant response to the completely changed business landscape that we find ourselves in.
As a result, one of the mechanisms we have launched is a ground-breaking series of webinars. These are currently being presented by members of SAIW, who are experts in their particular fields. As such, each webinar has been designed to educate and inform attendees in a an easy to understand, useful and entertaining manner.
We realise that life as we know it has changed and it's certainly no longer business as usual but we're determined to use this unprecedented time in our history to improve our offering and propel our training to new levels of excellence.
*To register for one of our webinars click here
VIRTUAL & SIMULATION WELD TECHNOLOGY SET TO FAST TRACK SA LOCKDOWN RECOVERY

Bridging the skills gap and fast tracking a new era in welder training and recruitment, SAIW has introduced simulated and live welding training and assessment technology for its members to train welders faster and more efficiently and reduce training costs by as much as 50%.
Read More ›
MIDDELBURG OFFERS A VALUABLE HUB FOR THE DEVELOPMENT OF SA'S WELDING SKILLS

The Southern African Institute of Welding (SAIW) is set to launch a pioneering new welding hub in Middelburg that will form the core of its presence in South Africa's industrially-focused Mpumalanga Province.
Read More ›
DEVELOP AN APPRECIATION FOR THE BOTTOMLINE BENEFITS OF WELDING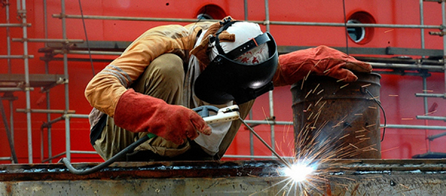 Welding has a crucial role to play in the rebuilding of our economy post the COVID-19 lockdown with this type of specialist skills being required to build strength into key fabrication, supply chain and infrastructural projects to name a few…
Read More ›
CLICK HERE TO SIGN UP FOR OUR FREE E-NEWSLETTER