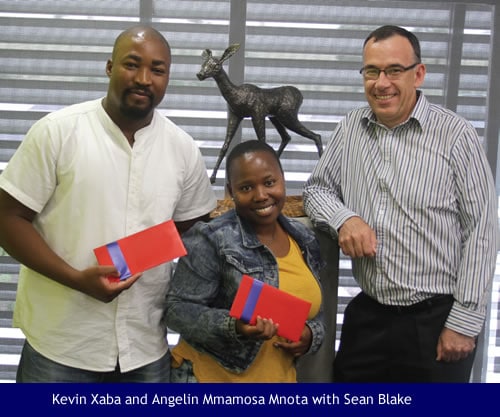 SAIW Comes Out Tops…
…Research shows most students see Institute in positive light
Through a recent Online survey, which was sent out to 9 497 current students, recent graduates and alumni, well-known research company, Meraki Research, set out to gauge perceptions on the SAIW and on the industry as a whole.
A pleasing 13% responded to the survey, which is above the industry standard of 10% participation rate and, according to Meraki, the high participation rate ensured that any conclusions drawn could be generalised to the entire SAIW student, recent graduate and alumni population, with 95% confidence.
There were some interesting and positive findings:
Both the SAIW lecturers and courses received an excellent overall rating of 8 out of 10.
The biggest advantage of SAIW courses is that they are career focused and internationally recognised.
76% of graduates find some form of employment after graduation.
More than 60% of graduates would recommend the SAIW to friends and family.
In a separate Social Media survey, Meraki Research found that:
The SAIW has more than double the number of fans when compared to other welding industry pages.
The SAIW has the highest number of mentions when compared to the key industry players.
Towards the end of 2017 the SAIW saw a considerable increase in page likes, increased interactions from fans and higher levels of organic reach.
In the main the findings from the research were most positive. Of course, there are some issues, like pricing for example, that are challenging for the students.
"Pricing is a perennial problem in education, especially higher education," says SAIW executive director Sean Blake. "The SAIW is a globally recognized educational facility which complies with international course standards. To maintain this level and for the good of our students, we must employ the best lecturers and provide state of the art equipment, which is all expensive," he says.
Sean says that the research has made him and the staff more aware of the areas that need attention and everyone is committed to dealing with these in an open and transparent manner.
He thanked all those who took part in the research and congratulated Kevin Xaba and Angelin Mmamosa Mnota, the two winners of the R2000 Makro vouchers.