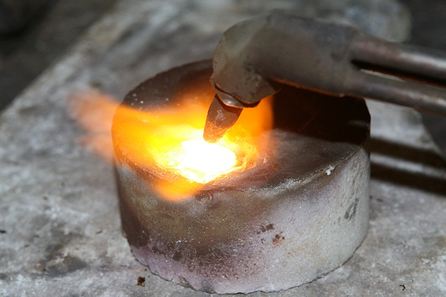 The Southern African Institute of Welding (SAIW) is set to launch a pioneering new welding hub in Middelburg that will form the core of its presence in South Africa's industrially-focused Mpumalanga Province.
SAIW Executive Director John Tarboton says; the formation of this welding hub is vital for the local welding sector. "30% of SAIW's students are from Mpumalanga and the SAIW has always wanted to open a branch in Middelburg which is an engineering hub for the mines and power stations of the surrounding areas, so it makes perfect sense to locate a branch there.
The SAIW is partnering with the Department of Economic Development and Tourism of the Mpumalanga Provincial government as well as the Steve Tshwete Local Municipality (STLM) which Tarboton describes as a business friendly municipality with the second most sound municipality, financially in the country. https://www.businessinsider.co.za/most-financially-sound-cities-in-south-africa-drakenstein-paarl-middelburg-national-treasury-stat-e-of-local-government-finances-2019-8
In terms of the challenges facing the local sector that the new hub is it hoping to address, Tarboton explains that currently, prospective students have to travel to Johannesburg for training. "The opening of this branch will significantly reduce costs and improve accessibility to the courses and represents a great opportunity for continued economic growth in this area, particularly in engineering and metals fabrication."
The initial Middelburg Branch will be located at the Mpumalanga Stainless Initiative (MSI) until the Centre of Excellence has been built of which the SAIW will become an anchor tenant.
The facility will offer students 15 welding bays with a fully equipped classroom and on-site office to handle any of the courses that are offered by SAIW, provided there is the minimum number of students.
The Middelburg hub will offer Practical Welding Training, accredited by the International Institute of Welding (IIW) as well as courses in Non-Destructive Testing (NDT) and other welding related courses, such as Welding Inspectors.
Tarboton says this model is such a useful template for similar initiatives going forward e.g. public private partnership. "Having the SAIW as an anchor tenant at the Centre of Excellence will enhance the viability of the Centre of Excellence and will act as a draw card for new and emerging entrepreneurs to set up metal fabricating businesses. At the same time, it will assist with our regional development strategy and expand our footprint.