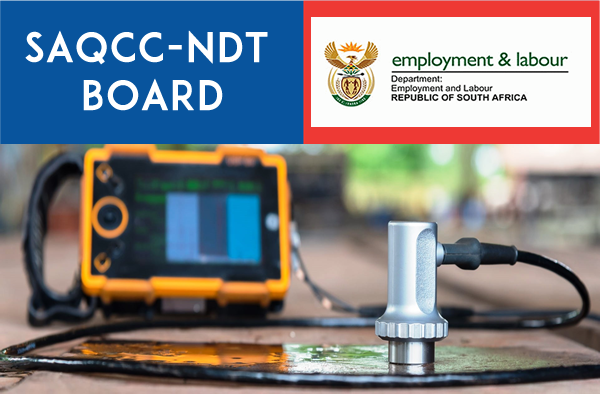 The Department of Employment and Labour (DOEL) has assembled and mandated the SAQCC-NDT Board to registerer NDT personnel and thereby ensure statutory and regulatory compliance for all supporting actions such as training, qualification, certification are defined and maintained within the national and international framework.

The Board intends to work together with the NDT Fraternity to achieve its objectives.
Please join us for a webinar on Thursday the 4th August 2022 at 10am to meet the SAQCC-NDT Board and obtain a high-level overview of their roadmap in accordance with the DOEL mandate.
CLICK HERE TO REGISTER