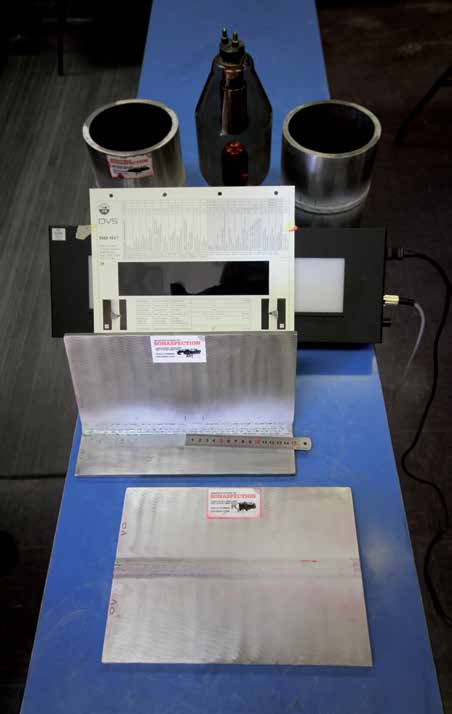 Non Destructive Testing (NDT) refers to a set of applied scientific methods for testing various types of materials without destroying or impeding their usefulness.  NDT can be utilised from the initial casting processes, consequent forging, rolling or other shaping of components, to fabrication and construction of new plants, continuing through in-service-inspections, maintenance planning and life extension programmes and even decommissioning and destruction of aged components or plant.
It forms the backbone of any the engineering process since it can provide information relating to the quality of various different materials, design tolerances, process outcomes or operational deficiencies resulting in material damage. NDT can be utilised in various industries ranging from conventional power generation to renewable and nuclear applications, in petrochemical, paper and pulp, sugar, mining, to transport such as rail, aviation and even motor vehicles and trucks.
NDT can only be performed by competent NDT personnel by undergoing formal training, the acquisition of skills through demonstrations, mentoring and practical assignments, passing an independent qualification examination, gaining structured industrial experience and having the necessary physical abilities to be certified as either a Level I Operator II Technician or Level III Technologist, according to the internationally recognised codes and standards. Maintaining personnel competencies are accomplished through continues professional development programmes, regular performance assessments and frequent qualification and certification surveillance interventions.