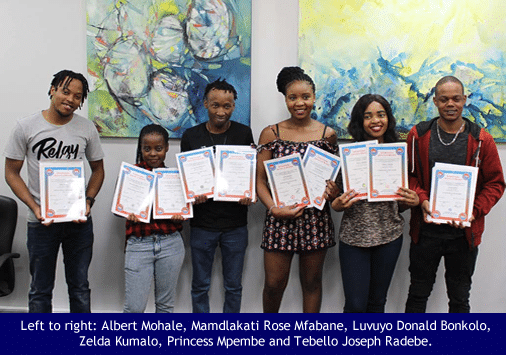 ArcelorMittal's SAIW Foundation Group Excel
The six 2017 SAIW Foundation students from the ArcelorMittal Science Centre in Sebokeng completed the International Welder Programme in record time and all passed with flying colours. SAIW executive director Sean Blake says that this was one of the most successful groups to graduate from the SAIW. "Each one of them applied themselves to the utmost and it was a pleasure being part of their progress. We wish them good luck for the future and look forward to more joint projects with ArcelorMittal," he said.
The ArcelorMittal Science Centre was initially created to assist students to complete their matric and focusses heavily on mathematics and science.