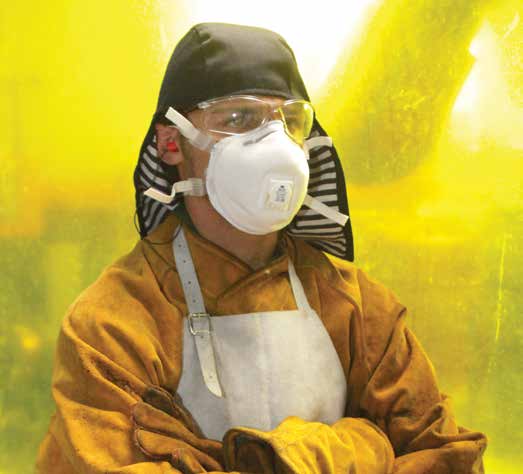 The SAIW Welding Safety course was developed to meet the requirements of the QCTO Artisan Welder Curricullum and counts 6 credits towards this qualification. The focus of learning in this knowledge module is to build an understanding of general and welding specific safe work practices. The course will enable learners to understand both general and welding specific health, safety and environmental protection concepts.
The course includes an overview of occupational health and safety legislation, general workshop safety rules and practices, environmental protection and pollution, hazard identification and risk assessment principles, safety signs and colour coding, personal protective equipment, fundamentals of securing worksites and environmental protection and pollution concepts.
Topics in the welding specific section include welding safety risks and weld fumes, risks of heavy and hot material, electrical risks, working at heights and environmental influences, protection of workers from welding hazards, welding in confined spaces, risk of explosion, and displacement of oxygen by welding gases. The properties, handling and storage of compressed gases are covered in detail including fire and fire suppression.The South African National Standard (SANS 10238) and American National Standard (ANSIZ49.1) on health and safety for welding and thermal cutting processes are covered in detail.
The course is interactive with practical demonstrations by experts in the various fields of safety in welding.
Email : weld.tech@saiw.co.za