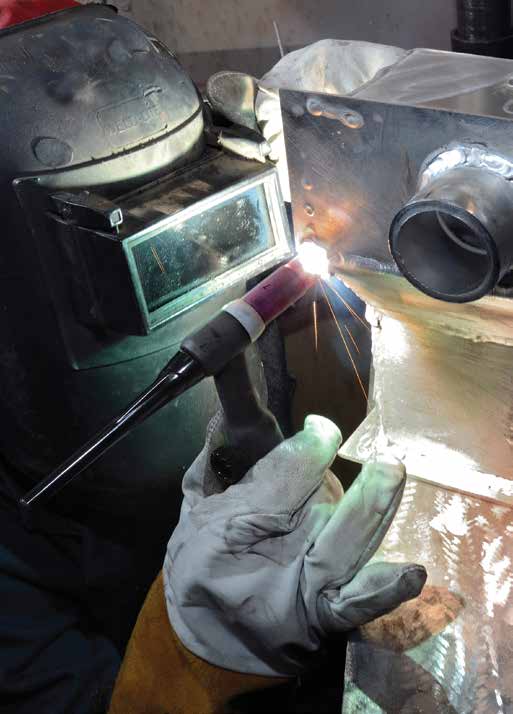 Welding supervisors are tasked with the responsibility of improving the productivity of welders. With the correct training, welding supervisors will provide adequate support for welders ensuring high quality production at minimum cost.
The International Welding Practitioner (IWP) course is ideal for welding personnel who wish to progress their career and improve their knowledge of welding technology and quality control.
This course has both a theoretical and a practical component and covers :
Welding processes and equipment
Materials and their behaviour during welding, construction and design
Fabrication applications engineering
Practical Welding – optional

Practical training is carried out on an individual basis with the main processes being MMA, MIG/MAG, FCAW, TIG and Oxy-Fuel welding. Forty (40) hours are reserved to broaden the student's knowledge and skill in other relevant materials within this main process.
An additional twenty (20) hours shall be reserved to give the student basic understanding of the possibilities of other processes.
NOTE: The student may be exempted from practical training under certain circumstances.
On completion of the course, candidates will have an understanding of:
The characteristics and main components of the most common arc welding power sources
The fundamentals of common and special welding processes and their applications
Consumables used in the different welding processes
Joint designs and weld configurations for specific materials, thicknesses, accessibility, different loadings and allowable tolerances
Basic metallurgy of steels, testing of materials and heat treatments
Defects encountered with the various welding processes
Email : weld.tech@saiw.co.za