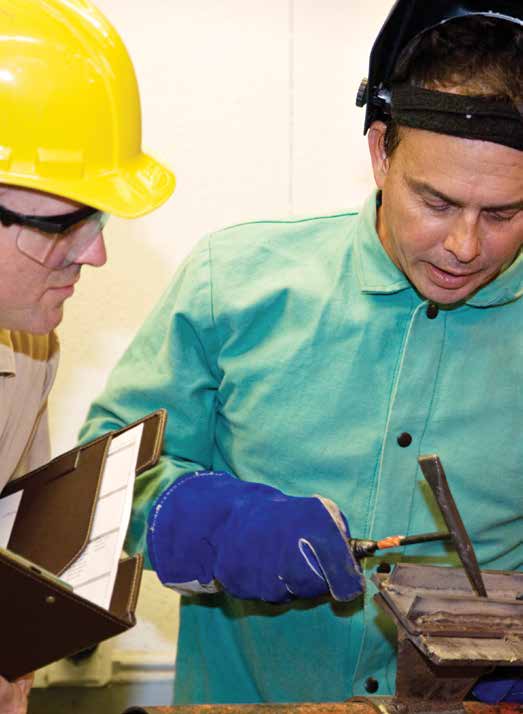 The SAIW flagship Welding Inspector training programmes are tailored to meet industry requirements for welding inspection personnel involved in the fabrication, petrochemical, refinery, process plant, power generation, construction and other industries. Qualification as a welding inspector is an ideal platform to build a career in quality control of welded fabrications or as a third party inspector. This qualification is well regarded in industry and may lead to a variety of career paths.
The IWIP course is designed to equip an inspector to conduct basic inspections, to identify welding defects and witness and validate welder qualification tests.
Important to note: This course is the first level of a new 3-level programme, which was introduced in 2017 and it will comprise International Welding Inspector Personnel (IWIP) Basic, Standard and Comprehensive levels.
The SAIW has decided to fully implement the International Institute of Welding (IIW) IWIP Programme in order to afford candidates an internationally recognised qualification. Those who pass will receive an IIW certificate.
The IIW is represented in more than 50 nations across five continents and is the leading welding organisation in the world.
Email : weld.insp@saiw.co.za